About
Ministar is the oldest agency in Belgium for comedians and child models. Today, the agency has a database with the happiest kids in the world, and proudly works with over 250 top brands. Ministar provides its services to hundreds of clients – from photographers to casting directors, creators, production houses, TV channels, web designers, stylists, broadcasters, advertising agencies, fashion schools, remote selling agencies, e-shops, NGOs, ministries etc. Welcome!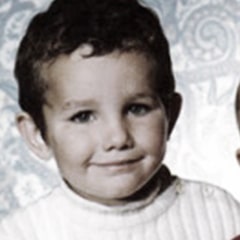 Jean-François
Managing Director
History
1982

Ministar was created by Marie France. Ministar is the first and oldest children models agency of Belgium. The agency is in the family house and the son of Marie France, Jean-François, a young college student, answers the phone to help his mum.

1986

Ministar saw the light of day as a small family business.

1988

Jean-François graduated from university with a Master in Advertising and Marketing.

Launch of LoonaStar, a model agency focusing on people, specifically adolescents, comedians and adult models.

2010

After 22 years in advertising and marketing, Jean-François took over the family business focusing on castings and bookings. LoonaStar, a database of comedians and other artists, was launched giving the agency a new boost. Recordings and films were added to the repertoire.

2012

Ministar celebrated its 30th birthday with all the children (and their parents!) registered at the agency.

2022

Ministar celebrates its 40th anniversary! We are proud of the thousands of Ministars who have followed us during these 4 decades. In addition, we are taking steps to further expand our international presence.
Our vision
At Ministar, anyone has the opportunity to feature in an advertisement, a fashion show or an art project. We move mountains to put each child in the spotlight for our clients. For each project, we guarantee straightforward and transparent communication between our partners, clients and all the children and parents in our database. And no matter the challenge, we are committed to finding the best solution, time and time again.
Our services
Need a little trilingual comedian with a brilliant sense of humour or a 12-year-old NASA expert? You're sure to find them in our database, which includes children, babies, girls and boys of all backgrounds and styles. And we know each and every child well, because we invite them to our offices before they head to our clients. Whatever you're looking for, just ask!
The key to our success? Clear, structured and transparent communication, so that you know exactly what to expect at the castings, shoots and other jobs we propose. We give you a helping hand by explaining your work status (which depends on the country where the assignment is carried out), the type of remuneration and tax issues, so you always know where you stand. We protect the children, make sure they get paid and defend their rights through a legal agreement between their parents and the agency. In this framework, we work with the best lawyers specialised in image rights and performing arts.